THE GOODYEAR EAGLE CARBON COLLECTION DEBUTS AT PITTI UOMO 100
Created under license by ABTechLab, the collection of carbon footwear, sportswear and accessories features advanced technologies and eco-friendly materials.
Creata su licenza da ABTechLab, la collezione di calzature, abbigliamento sportivo e accessori in carbonio presenta tecnologie avanzate e materiali eco-compatibili.
ABTechLab today debuted the Goodyear Eagle Carbon Collection, under the global creative direction for shoes, apparel and accessories by IDD – Industria Del Design at the 100th edition of the Pitti Uomo 100 in Florence, Italy.
ABTechLab ha presentato oggi la Goodyear Eagle Carbon Collection, sotto la direzione creativa globale per calzature, abbigliamento e accessori a cura della IDD – Industria Del Design, alla 100a edizione del Pitti Uomo a Firenze, in Italia.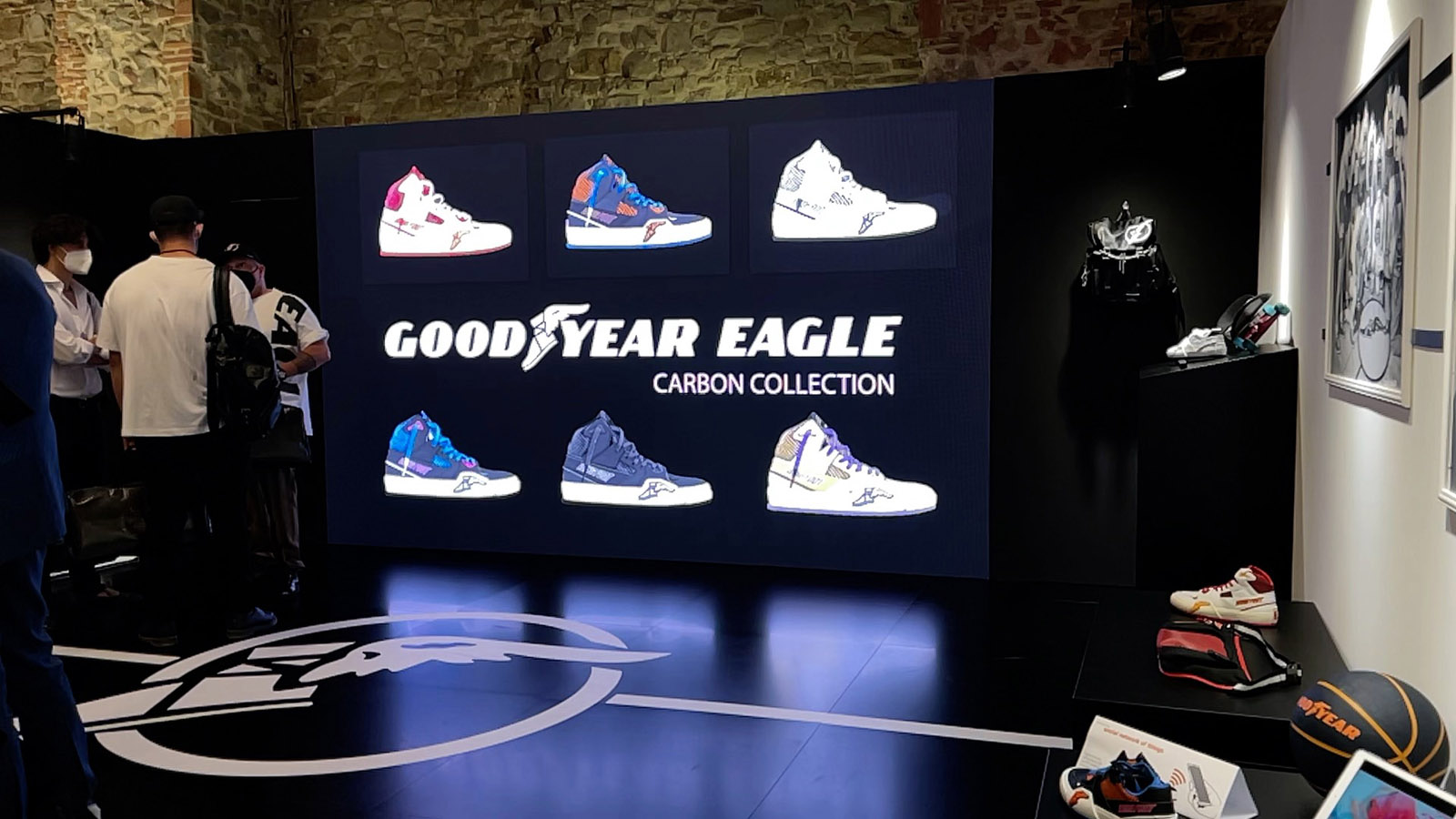 The collection is dedicated to Goodyear's basketball heritage. Few people know the Akron Wingfoots, one of the oldest basketball teams in the United States, founded in 1918 by the associates at The Goodyear Tire & Rubber Company in Akron, Ohio.
La collezione è dedicata all'eredità cestistica di Goodyear. Pochi conoscono gli Akron Wingfoots, una delle più antiche squadre di basket degli Stati Uniti, fondata nel 1918 dai soci della The Goodyear Tire & Rubber Company ad Akron, Ohio.
The exclusive range includes the flagship "Wingfoot", the first basketball-inspired sneaker in the world featuring ABMergex ® carbon upper, a fabric that weaves 60% carbon fiber with other fibers. The canvas used for the upper of the shoe contains a high percentage of carbon, making the sneaker thermoregulatory, antibacterial and light.
ABMergex ® is a material developed by Italian start-up ABTechLab, a leader in the research of mineral fiber fabrics.
L'esclusiva gamma comprende l'ammiraglia "Wingfoot", la prima sneaker al mondo ispirata al basket con tomaia in carbonio ABMergex®, un tessuto che intreccia il 60% di fibra di carbonio con altre fibre. La tela utilizzata per la tomaia della scarpa contiene un'alta percentuale di carbonio, rendendo la sneaker termoregolatrice, antibatterica e leggera.
ABMergex ® è un materiale sviluppato dalla start-up italiana ABTechLab, leader nella ricerca di tessuti in fibra minerale.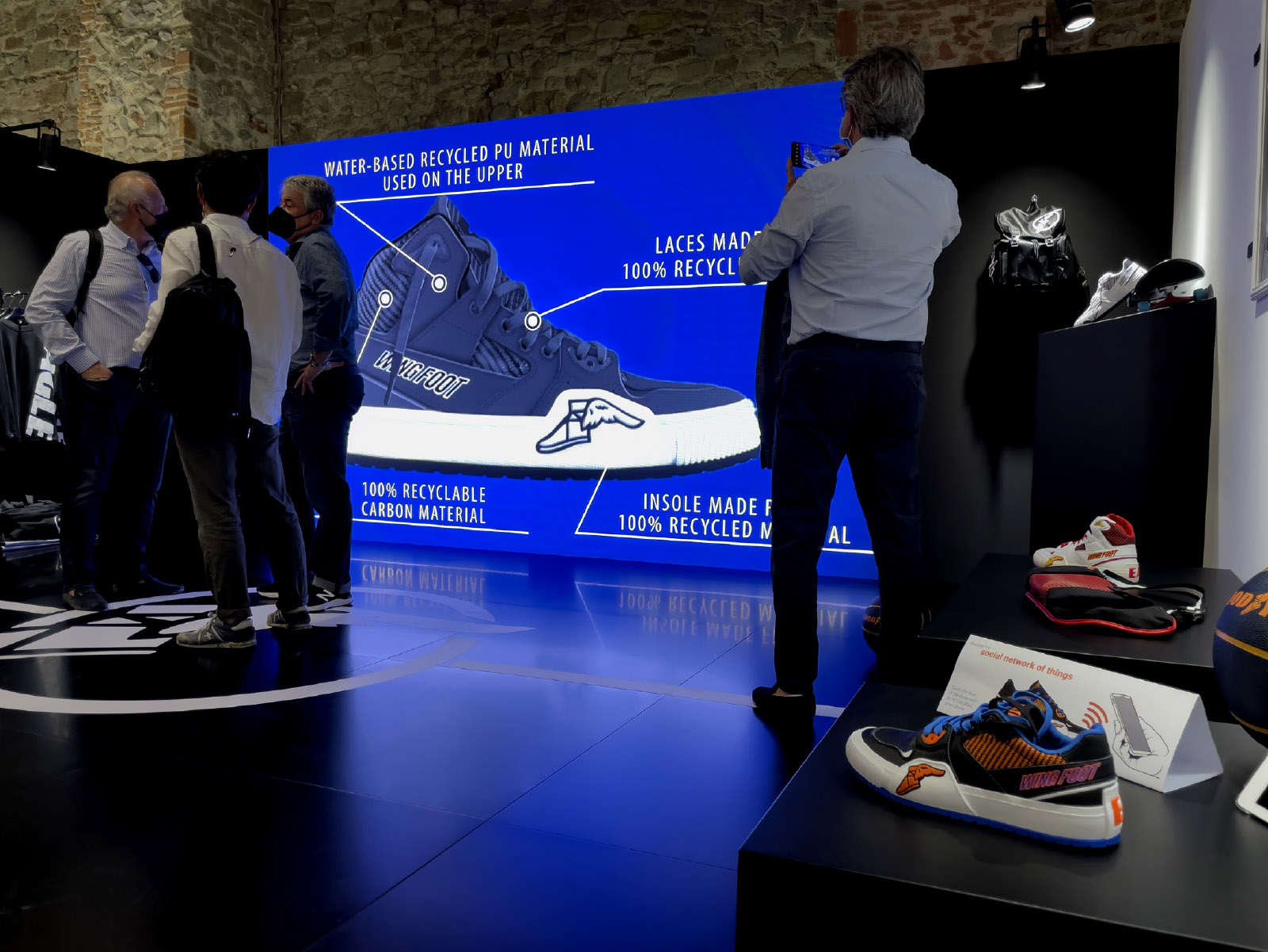 Each pair of sneakers will also be equipped with unique microchip technology developed by Italian start-up, 1O1O, enabling the customer to access valuable blockchain insights using a mobile app.
Ogni paio di sneakers sarà inoltre dotato di un'esclusiva tecnologia a microchip sviluppata dalla start-up italiana 1O1O, che consente al cliente di accedere a preziose informazioni blockchain utilizzando un'app mobile.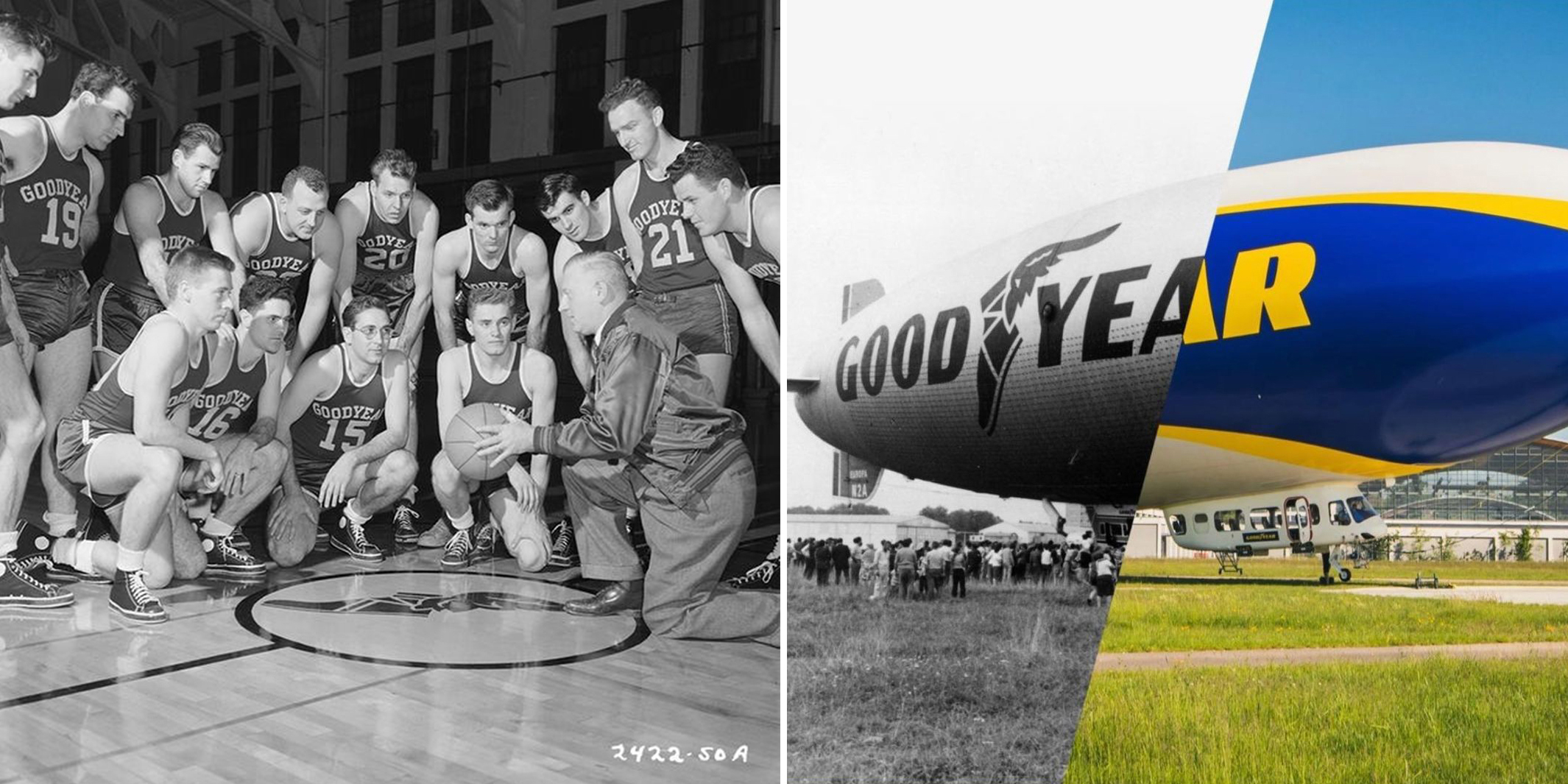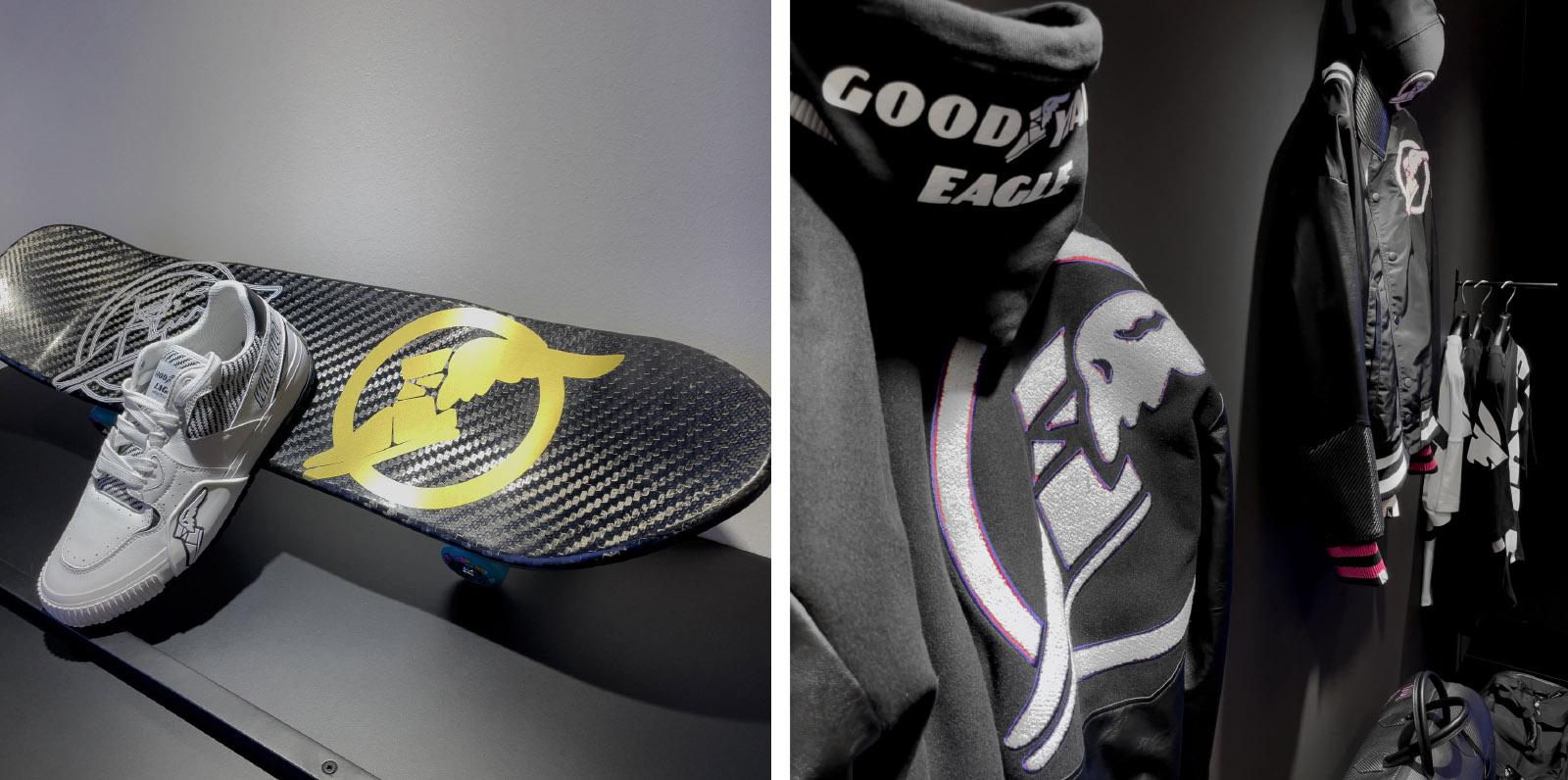 Goodyear has had a strong, longstanding relationship with the sport of basketball, which has been the source of inspiration for our innovative sneaker.
Goodyear ha un rapporto forte e di lunga data con lo sport del basket, che è stato fonte di ispirazione per le nostre innovative sneaker.

contact for  technical info and specifications: