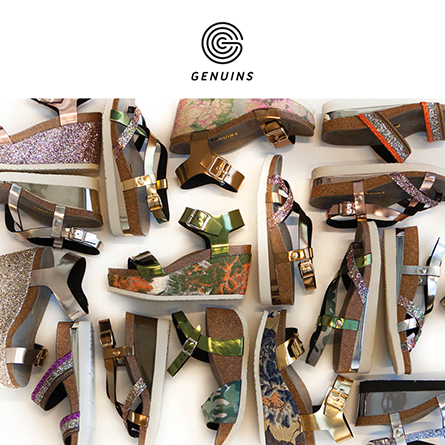 IDD – Industria Del Design designes the new SS 2016 collection for GENUINS.
Gabal Shoes of Elche in Spain signed a joint-venture with IDD – Industria Del Design for the design and the development of the Genuins collections Man, Woman and Kid.
The collection has already been presented in the most important international footwear exhibitions: Milan, Dusseldorf and Las Vegas getting immediately praise from the experts of this industry.
The footwear brand Genuins will be distributed in the major American and European department stores in the main cities worlwide: Milan, Paris, Dusseldorf, Madrid, Barcelona, New York, to name a few.