These are the guiding keywords for the future development of Alberto Del Biondi s.p.a. Starting with the new look of the headquarters in Padua, the new face highlights the company's position to deliver the design solutions in the era of a circular economy and industry 4.0.
Queste sono le parole chiave che guidano la crescita della Alberto Del Biondi s.p.a. A partire dalla sede centrale di Padova, il nuovo volto evidenzia l'impegno dell'azienda a fornire soluzioni di design nell'era dell'economia circolare e dell'industria 4.0.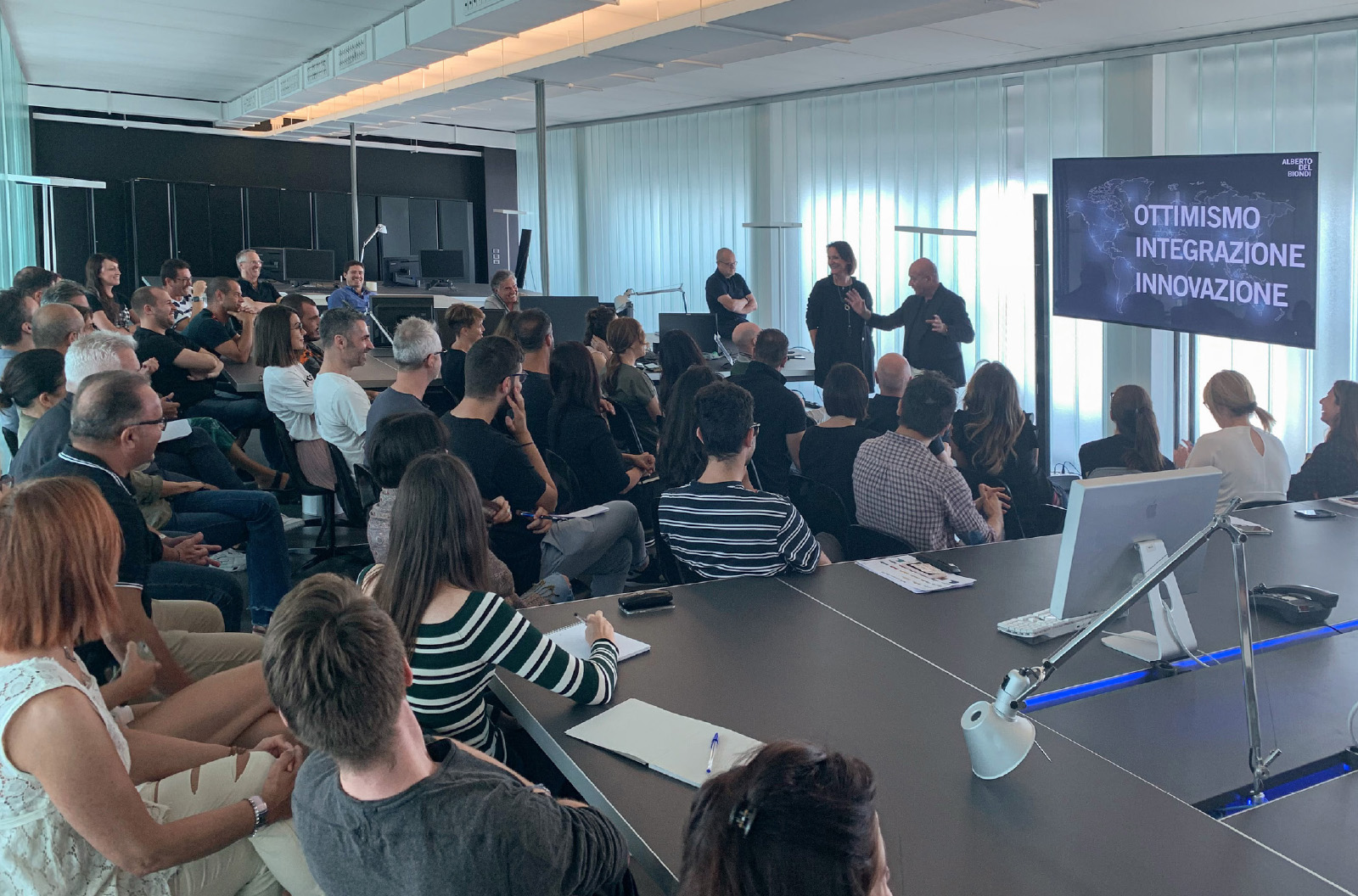 Alberto del Biondi s.p.a. is ready and fully equipped to respond to the needs of speed to market, the dynamic development in the industrial environment and the ongoing ecological revolution.
La Alberto del Biondi s.p.a. è organizzata per il processo Speed to Market, per lo sviluppo dinamico dell'industria e per la rivoluzione ecologica in corso.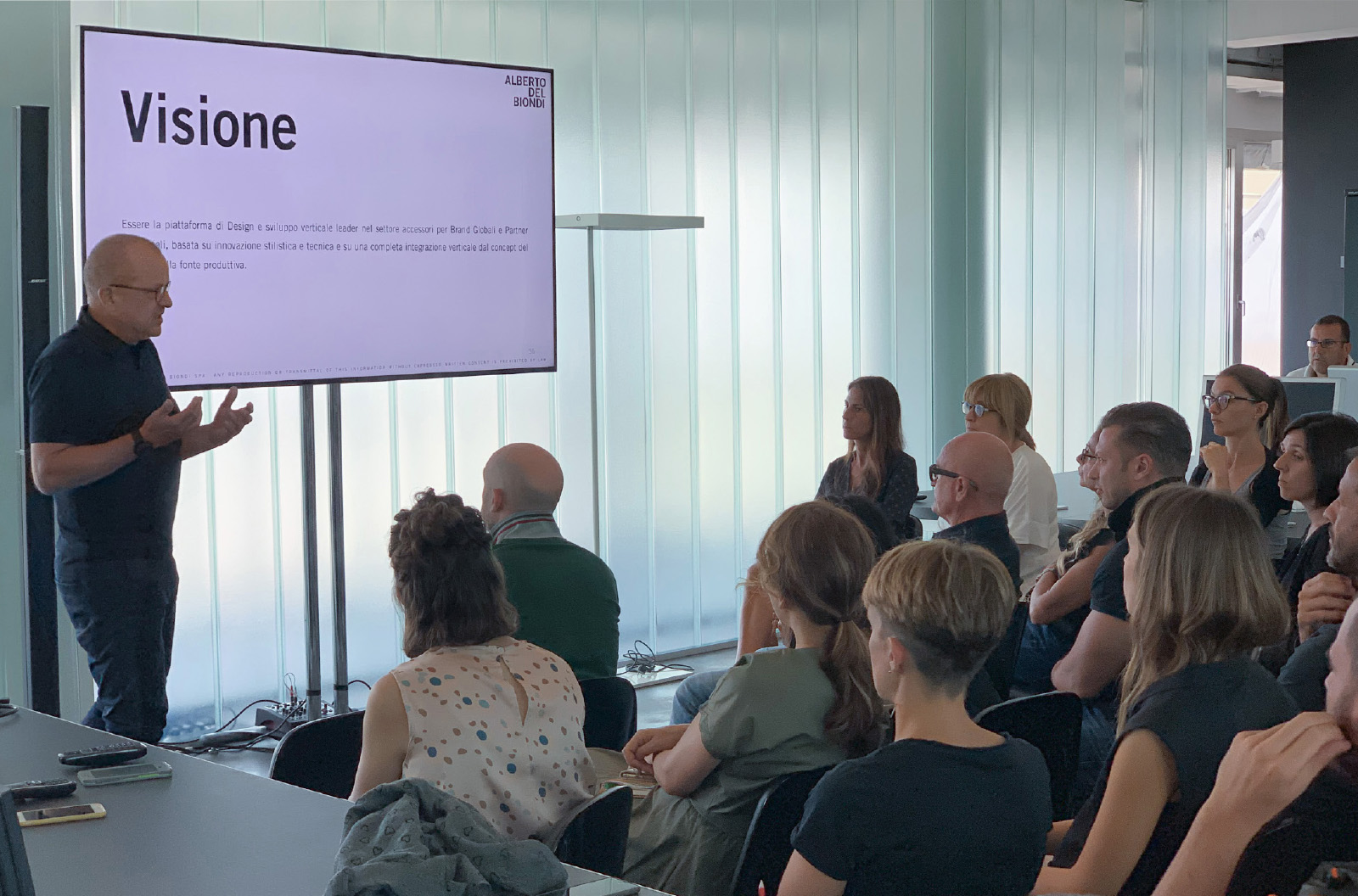 The overall vision is to strengthen the position to be a fast, nimble and highly reliable partner for the leading Brands with the ability to be fully integrated in their processes and organisations. Our unique services are based on clear financial models with the best in class cost performance ratio.
L'obiettivo è quello di porsi come partner veloce, agile e altamente affidabile per i Brand leader, grazie alla capacità di integrazione all'interno dei loro processi e delle loro organizzazioni. I nostri servizi si basano su modelli finanziari che garantiscono il miglior rapporto qualità-prezzo.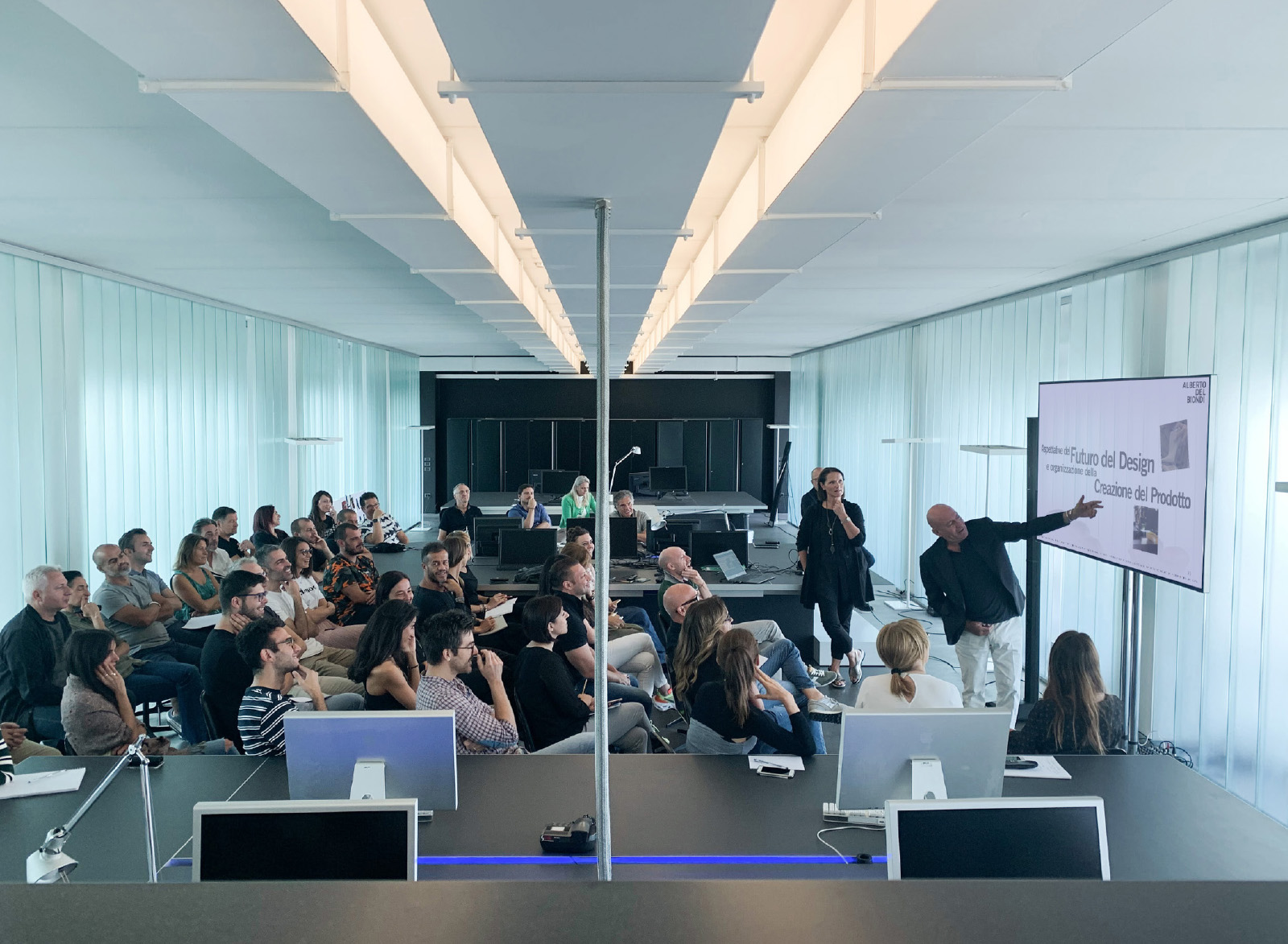 We are a highly skilled Team delivering consumer focused creative and innovative solutions always having target cost and productivity in mind.
Siamo un team altamente specializzato che offre soluzioni creative e innovative incentrate sul consumatore, tenendo sempre conto dei costi previsti e della produttività.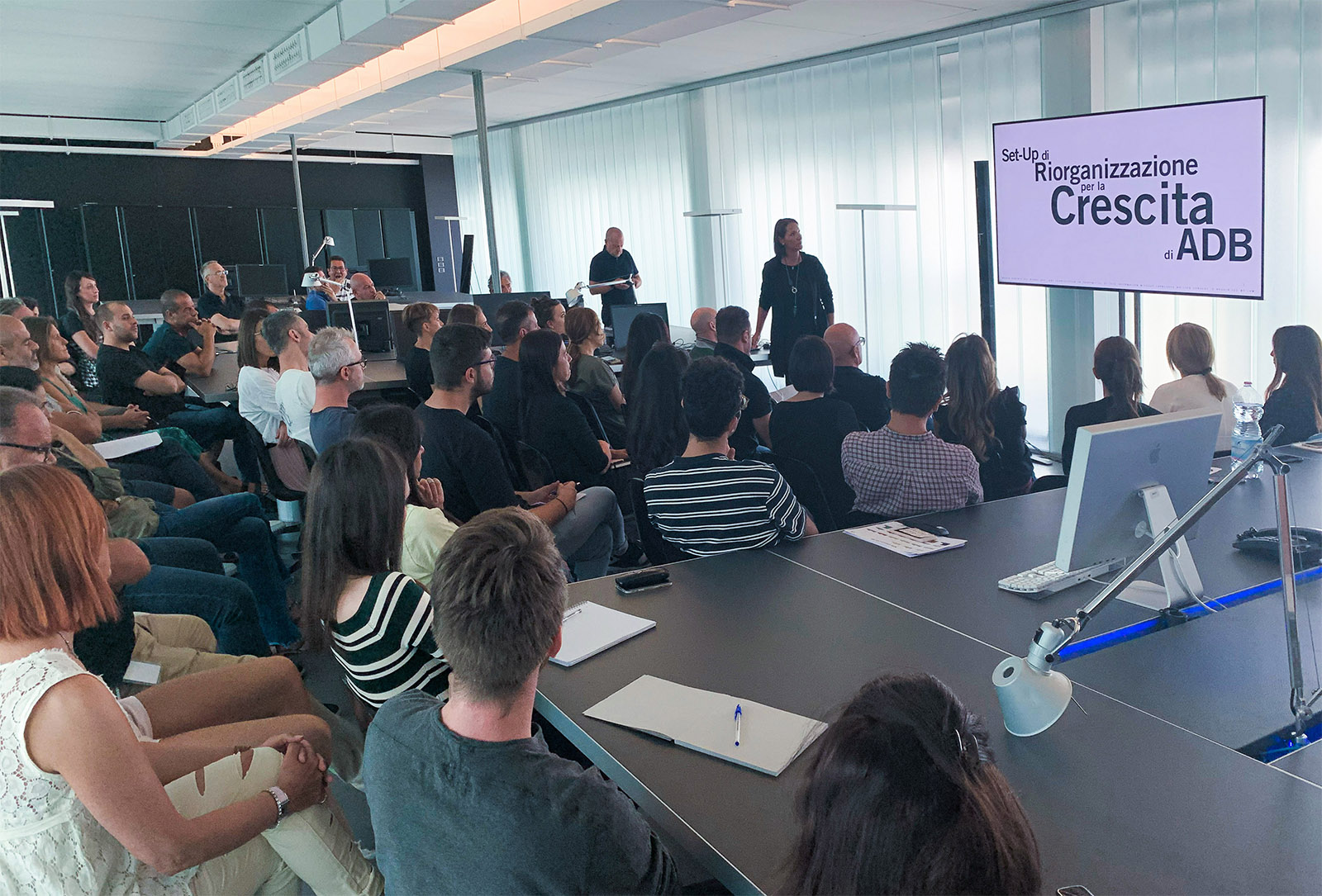 The future development of ADB is based on the target to enable sustainable growth of 35% over the next 3 years.
L'evoluzione di ADB consentirà una crescita sostenibile del 35% prevista nei prossimi 3 anni.
Change is Necessary, we embrace the idea that to change is to grow.
• To stand still is to fail •