Bata wanted Alberto Del Biondi as key partner for designing their first global project, B-FLEX.
Bata ha voluto Alberto Del Biondi quale partner chiave nella realizzazione del loro primo progetto globale, B-FLEX.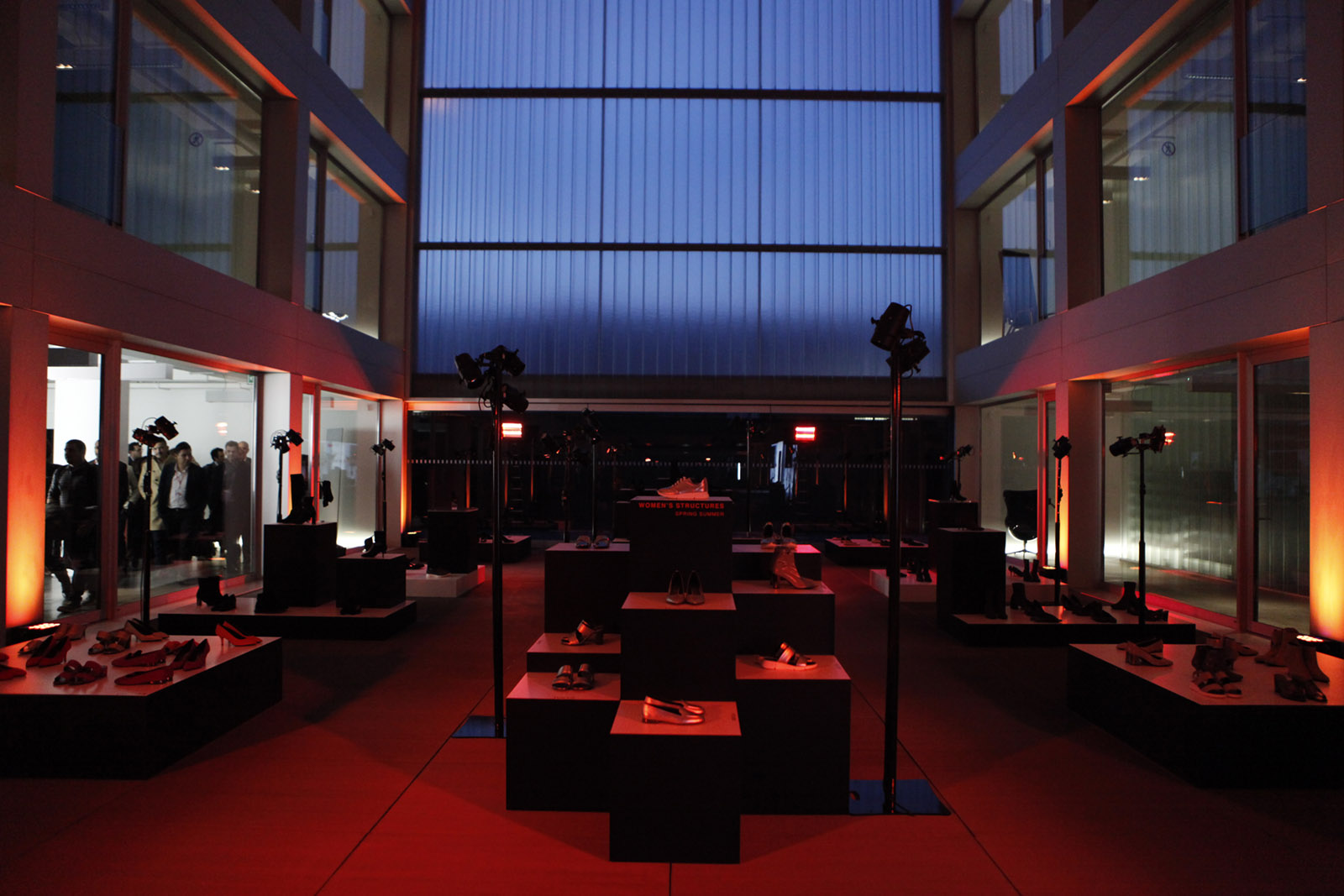 This four seasons collection intended for men and women, presents innovative features both in terms of design and materials, as well as integrated technology that gives you well-being without sacrificing style.
B-FLEX will be premiered next spring, and will be officially launched in August 2018.
La collezione four season destinata sia al pubblico maschile che femminile, presenta caratteristiche innovative sia in termini di design che dei materiali utilizzati, oltre che una tecnologia avanzata che dona benessere senza rinunciare allo stile.
B-FLEX sarà presentata in anteprima la prossima primavera, per poi essere ufficialmente lanciata nel mercato ad Agosto 2018.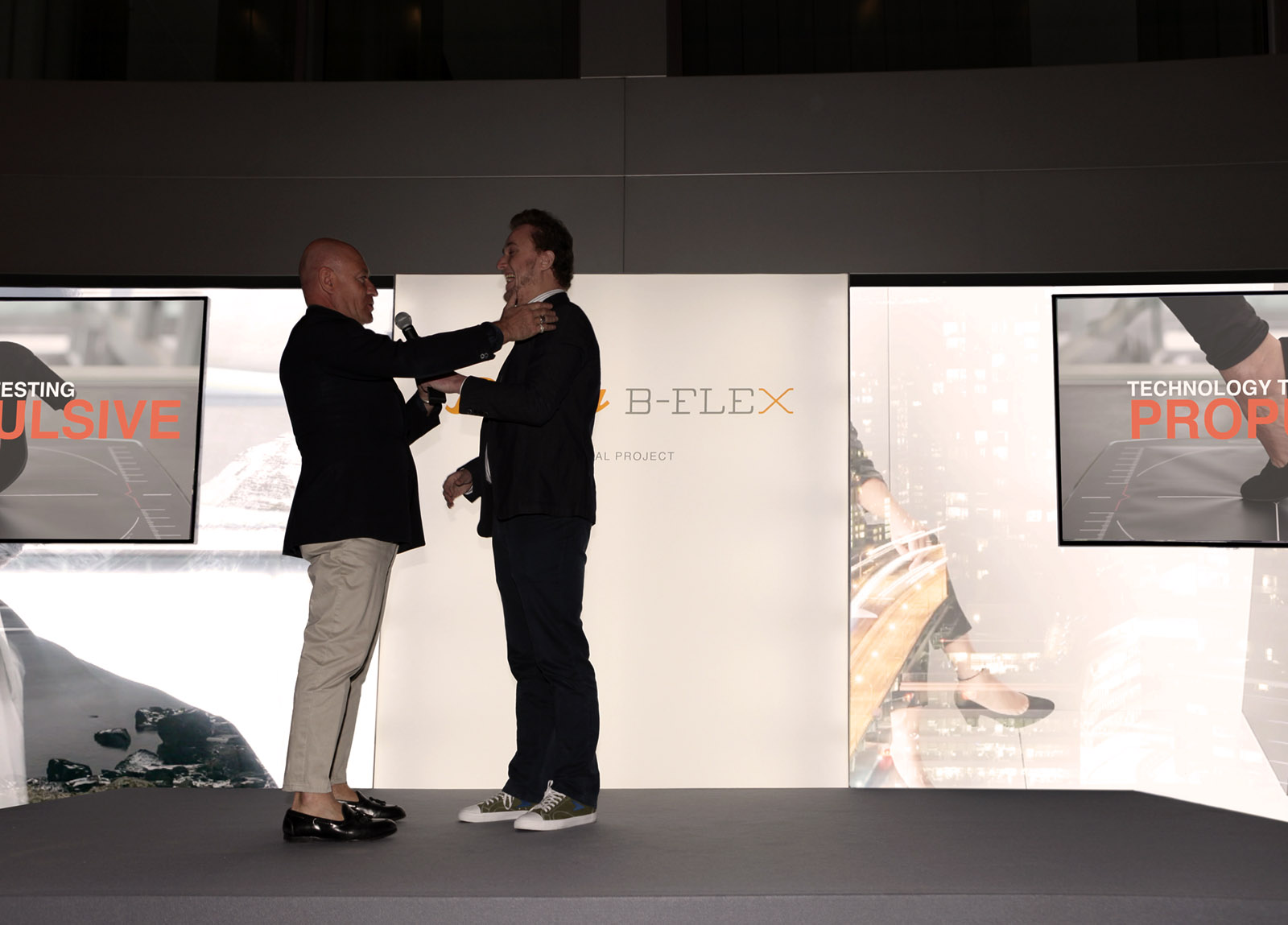 Alberto Del Biondi & Thomas A. Bata.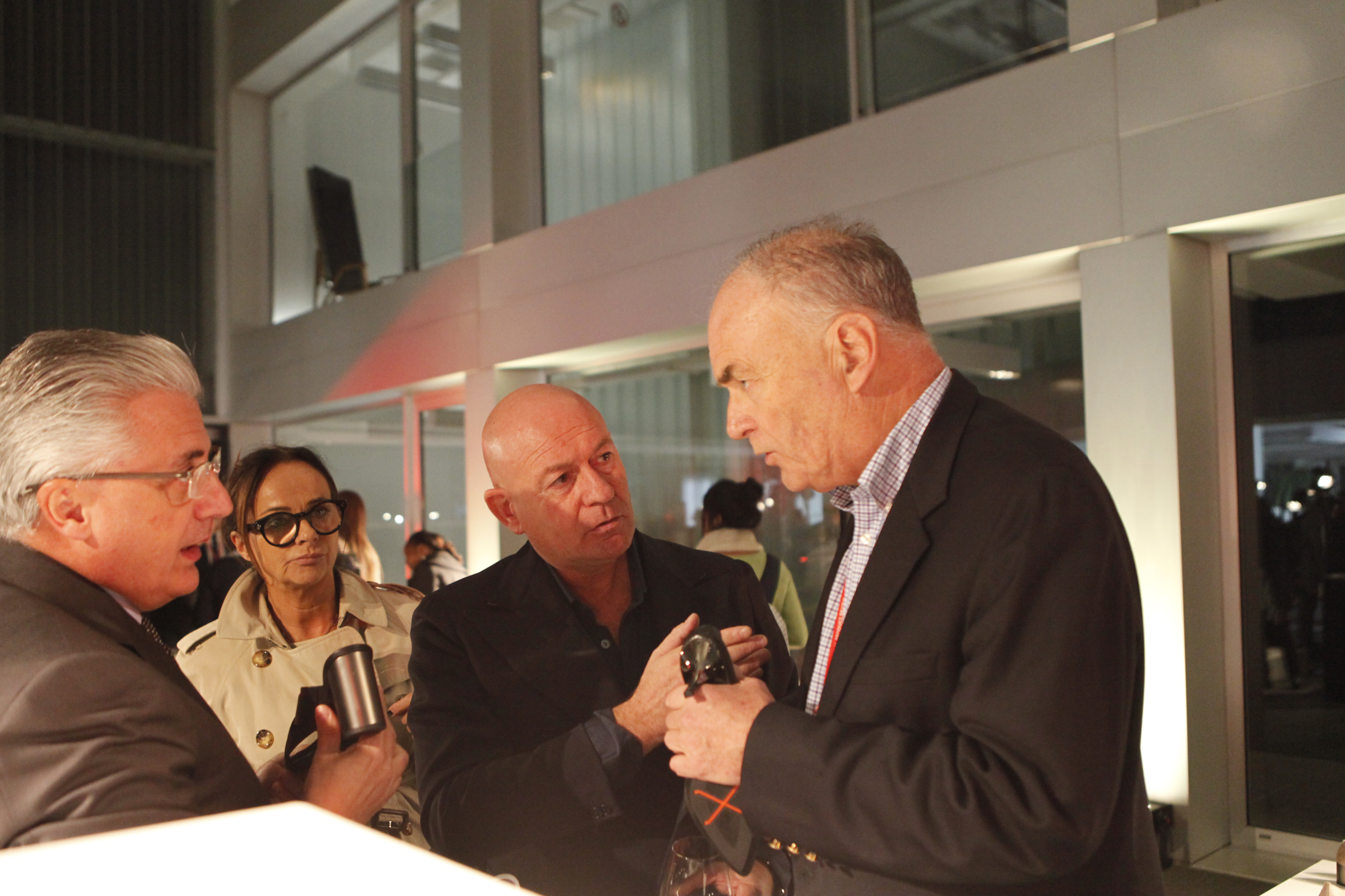 Alberto Del Biondi & Thomas  George Bata.
Alberto Del Biondi & Alexis Nasard.