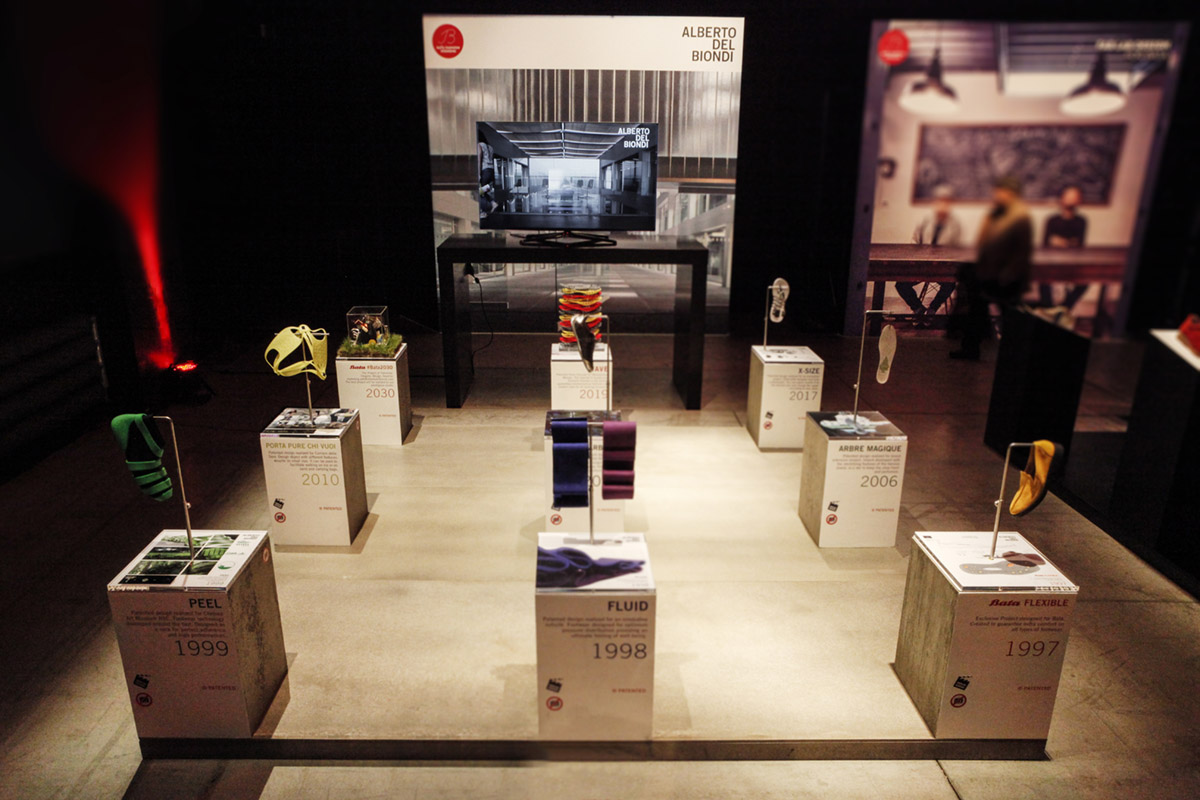 Alberto Del Biondi was invited by the Bata Family to attend the "Bata Fashion Weekend" event in Prague, as one of the most successful designers worldwide.
An exclusive area was reserved for our Company at the event, where were exposed some of the most innovative projects designed in these first 30 years of entrepreneurship.
Alberto Del Biondi, who has always believed in young talents, took the chance to inspire once again the new generations of designers, stimulating their creativity with the project: "Design the footwear of 2030".
Del Biondi's participation and exposition has been greatly appreciated by the international press invited by Bata to the Bata Fashion Show.