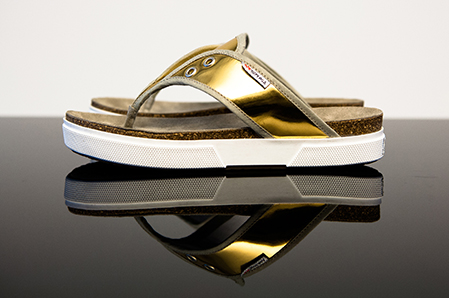 ALBERTO DEL BIONDI SIGNS AN AGREEMENT TO DESIGN SUPERGA "EVOLUTION" – A CAPSULE ALL MADE IN ITALY
ALBERTO DEL BIONDI s.p.a. is a unique center of style and creativity based in Europe, a creative design laboratory which from more than thirty years is responsible for the creative direction of footwear, bags and accessories collections for the most important and prestigious brands on the global markets.
All products are designed by a combination of technique and creativity: from the study of the international fashion trends to the development of an entire collection, with a keen eye to the market.
ADB has recently signed an agreement with Focus company – licensee of the brand Superga in Italy – for the "EVOLUTION" line. An innovative collection of sandals that can boast the label "Made in Italy". Alberto Del Biondi already developed the design of the first sandals SUPERGA "EVOLUTION" for the Spring-Summer 2015. The collaboration between ADB and Focus announces to be a success: since the launch of this first release, there are already positive feedback from the market.
The design of ADB, which will go to enhance the elements of strong recognition of the historic Italian brand, however, seems to be aimed to a more ambitious project.
Rumors speak of a capsule of sandals and open shoes branded SUPERGA "EVOLUTION", completely revisited in Luxury / Glam key to be distributed in international selected concept stores. It seems that the presentation of this capsule is scheduled for January in an international context of great prestige.