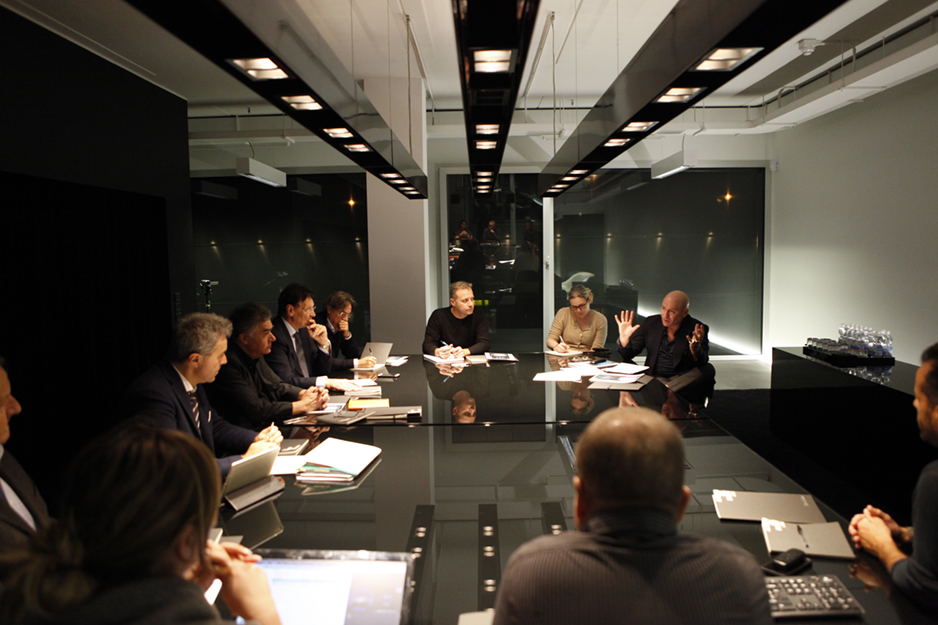 The Alberto Del Biondi s.p.a., creative workshop and innovation pole, gives life to a square table, an event for the union between design and technology.
The proven experience of Alberto Del Biondi in the world of Footwear, in fact, has always focused not only on the search of beauty, but also on functionality.
The  event aims to bring together experts from different fields to combine technologies and find solutions not in the market, which can have a positive impact on people's daily lives. The opportunities are analyzed and then reinterpreted through design, to create contemporary footwear and successful products.
The first edition saw the involvement of experts in the medical field, a distinguished cosmetic company based in Italy, in addition to Alberto Del Biondi Team which includes R&D experts, marketing and product.
To receive updates about our workshops and the schedule of meetings, please contact us.