IDD – Industria Del Design CEO Francesco Pilli delivers the publication "NFT & Blockchain Exploration Camp" to the Director of SID – Scuola Italiana Design Emiliano Fabris, the teachers, and the students. The publication represents the result of the work carried out by the Sid team regarding the innovation project dedicated to IDD.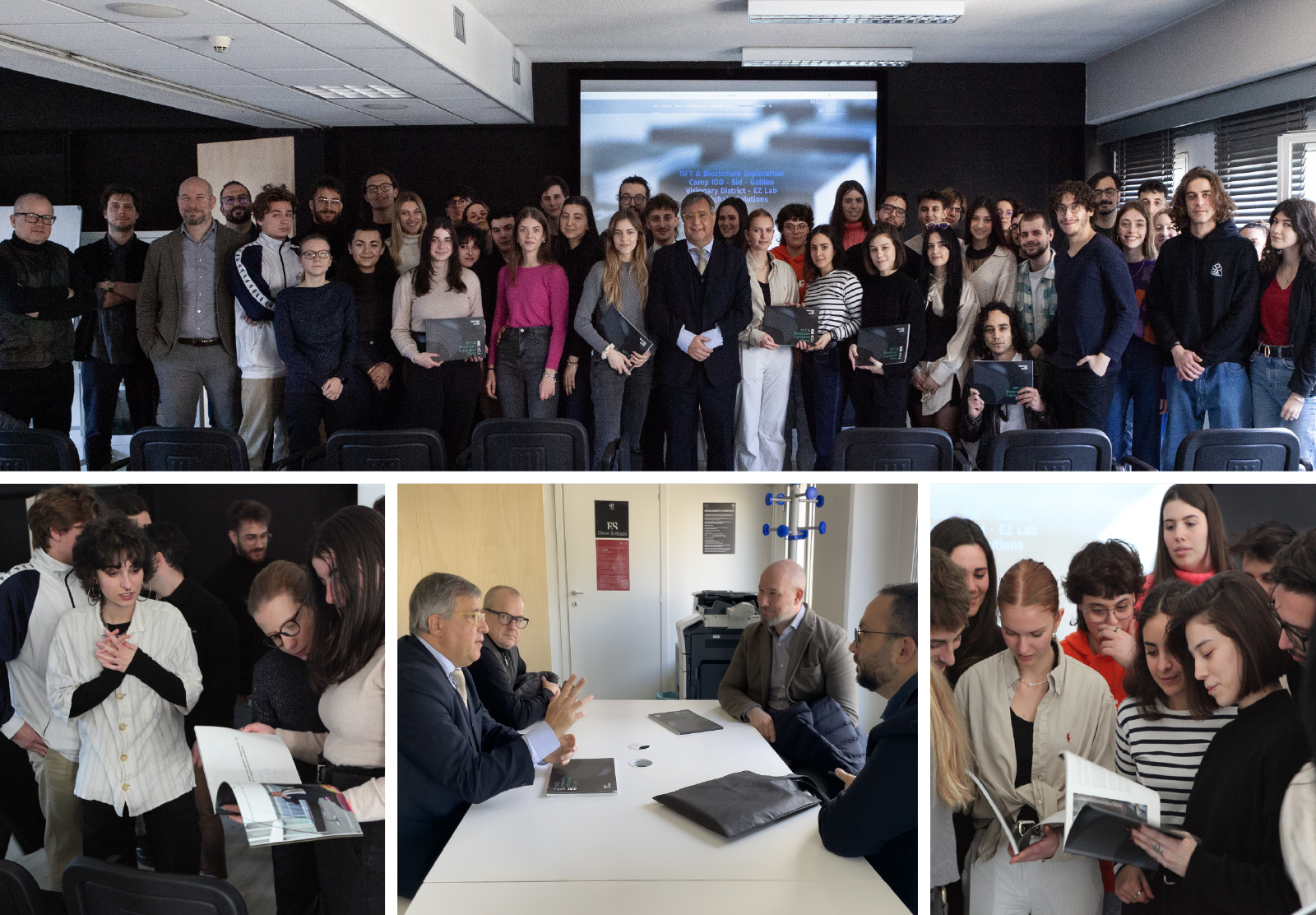 The research work addressed the opportunities of using NFTs in collaborative work, sustainability, traceability, and metaverse, with particular attention to the new strategies of IDD that can be summarized in the concept of "Phygital," which is the mix between the physical and digital world.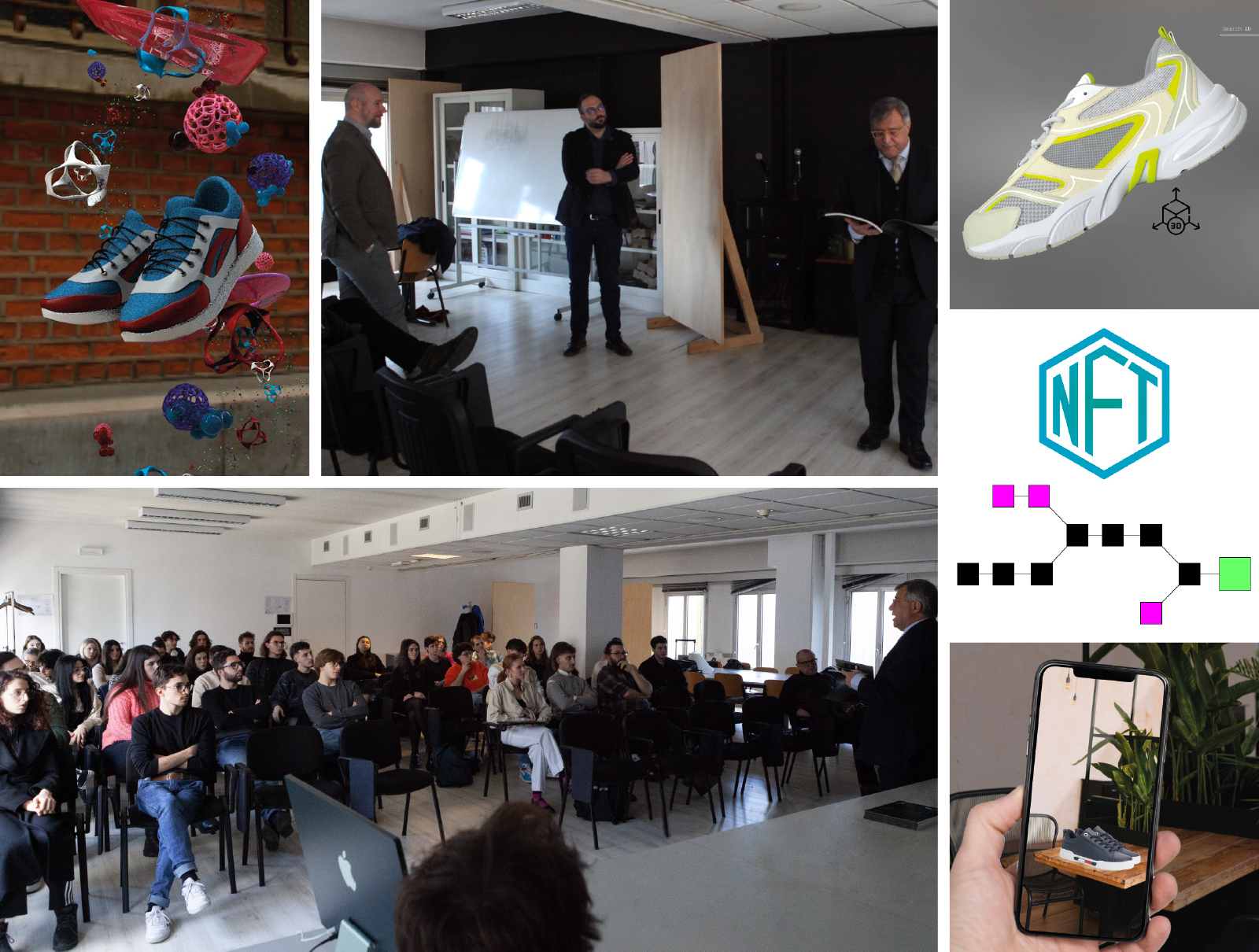 Thank you guys, you proved to be young talents!
IDD – Industria Del Design, SID – Scuola Italiana Design, Galileo Visionary District and EZ Lab Bolckchain Solutions, PoPlab together to bring IDD into Web3.